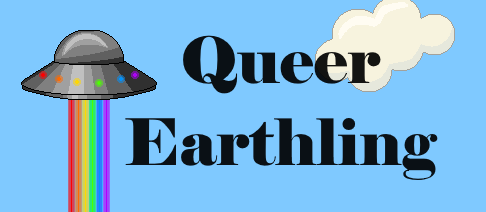 About Me!
Name: Ollie
Age: 34
Gender: Nonbinary (they/them ♫)
Status: Married! ♥
Favorite music: Goo Goo Dolls, U2, Backstreet Boys, the Myst soundtrack
Favorite TV show: Star Trek, Sailor Moon
Pets: Two black cats, Lucky & Jinx
Fursona: Peaches, a white & purple Pomeranian/jackalope/dragon
I love: writing, queer stuff, sex toys, spanking, dragons, potatoes, doing weird retro web throwbacks, pixel art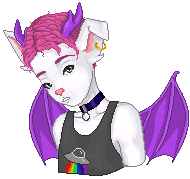 blank doll base by
The H Word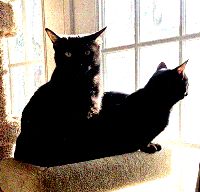 cats! Jinx & Lucky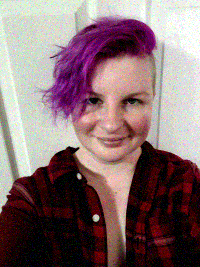 Just me!